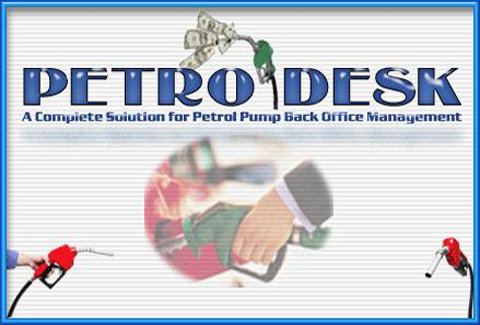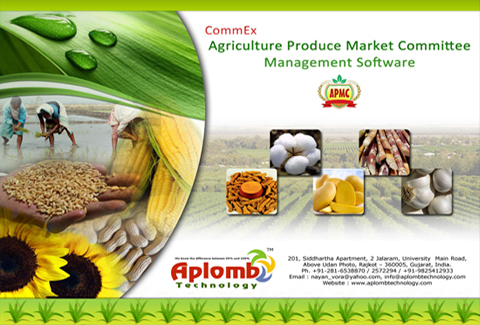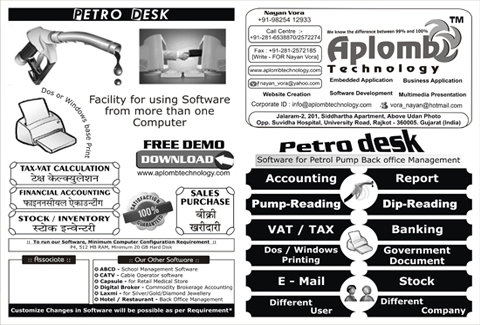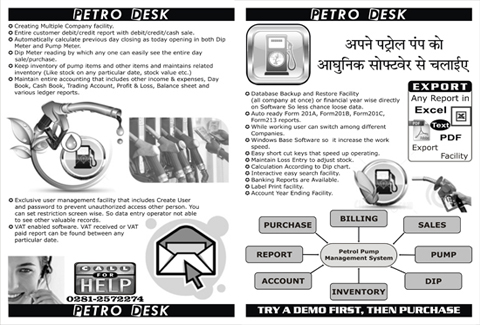 Other Solution
E-Governance Software Solution
IT Solutions enables the delivery of government services to large base of people across different segments and geographical locations. We have good presence in the segment with our innovative and customize solution as per requirements.
Some of E-Governance Software:
Birth Death Certificate Software
Marriage Certificate Software
Grant & Loan Management Software
Professional Tax Software
Shop Establishment System
Building Plan Permission software
Inward Outward System
Proceeding System
Tender Management System
Asset Management System
APMC Marketing Yard Management Software
Unique software solution for Agricultrural Produce Market Committee. This software is made in such a way that it will easily manage whole accounting, Item Trading, Commodity Auction, Daily Transaction and All other necessary modules using solution. Multi User with Easy operating and able to process bulk transactions. Customization is available in the solution as per needs.
Hospital Management Software
Turn key solution for Health Care Industry. Patient Management with IPD- OPD, Laboratory Management, Drug Management, Billing Counter Management, Staff Duty Schedule, etc. Solution for small to large hospital. Customization is available in the solution as per needs.
Petro Desk Software
Software for Petrol Pump Back office Management. Manage all daily tasks including Deep Meter reading by which any one can easily see the entire day sale/purchase, Daily stock update, maintain entire accounting apart from petrol pump that includes other income & expenses, daybook, casebook, Trading Account, Profit & Loss, Balance sheet and various ledger reports, Entire customer debit/credit report with debit/credit/cash sale, VAT Form 201A, Form201B, Form201C Form213 reports are Available. Useful for all types of Retail petrol pump including HPCL, BPCL, IOC, Reliance, etc.
School Management Software
Turn key software solution for School. Student Register Entry, with customize fee setup, receipt, Certificate Printing etc. Fingerprint with Student attendance, staff, SMS to parents, and various advance options available.
---
---
School Management Software
---
Easy operation and advance features of Playout Software give our organization strength that we are running total 8 software without any problem 24 x 7 x 365 since last 4 years.

Amit Pandit - CEO & Founder - Team Ads
When we are searching for Playout - Our goal is to run channel which must be different from the others, Aplomb Software give us uniqueness for our Channel that we are looking for.

Krishna Kumar - Tech Head - Fastway Transmission
We are using solution design by company since last 8 years. Lots of change in terms of technology, and we always found solution already available with the company's products. We are using Billing, Playout, Music all solution design by company with 100% satisfaction.

Rizwan Kanji - CEO & Founder - M.S.C.T.N.Ltd. - Tanzania
---